By: Benjamin J. Freeman, Attorney at Law—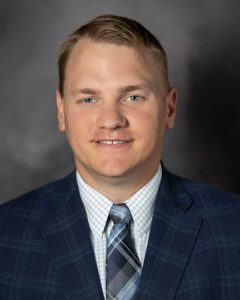 When considering estate planning, the planning often begins and ends with the last will and testament. Certainly, the will is the cornerstone of any estate plan but proper planning shouldn't end there. A proper estate plan should consider the practical questions. What happens if you become physically or mentally incapacitated? Who will help you manage your finances, your property and your day-to-day life? What happens if you cannot make important medical decisions for yourself? Enter the advanced directives: the durable power of attorney, medical power of attorney and the living will.
The durable power of attorney allows a friend or family member to perform a variety of business functions on your behalf even if you become disabled. Through a durable power of attorney, you can delegate a wide range authority to manage your property, assets and financial matters. The full scope of powers that can be delegated can be seen here. A durable power of attorney can reference the Indiana Code directly to include as much or as limited authority as desired. When drafted correctly, the durable power of attorney can provide assurance that your needs will be met even if you cannot see to them yourself.
The medical power of attorney designates your healthcare representative. Your healthcare representative has the ability to make decisions regarding your medical care in the event you are not capable of doing so yourself. Your healthcare representative can consult with physicians to determine the best course of treatment and consent to the treatment on your behalf. Your healthcare representative can also make end-of-life decisions such as hospice care and withdrawing medical treatment. Designating an attorney in fact puts your healthcare decisions in the hands of a trusted friend or relative and out of the hands of the government.
The living will allows an individual to make his or her wishes known as to how end-of-life decisions should be made. A living will gives the individual the ability to request or object to continuing life support in the event that a recovery is unlikely. A living will is often used in conjunction with a medical power of attorney so as to inform the healthcare representative of the individuals desires for end-of-life care. However, the actual decision, to continue or to stop treatment, is made by the healthcare representative. This allows the healthcare representative to obtain a second medical opinion, seek new or different treatment options, or allow time for family and friends to gather and say goodbye.
Estate planning is important. However, the practical side of estate planning is often overlooked. Advanced directives are an important part of end-of-life planning. They can provide comfort in knowing that a trusted friend or family member will have the information and authority necessary to see that you are cared for and your wishes are respected. Consult with a licensed attorney to determine what advanced directive options best fit your individual needs.
About the author: Benjamin J. Freeman is a graduate of Jay County High School, Ohio Northern University, and the University of Dayton School of Law.
This article is made available for educational purposes only to give you general information and a general understanding of the law, not to provide specific legal advice. By using this site you understand that there is no attorney client relationship between you and the attorney, law firm, or publisher. The information provided should not be used as a substitute for competent legal advice from a licensed professional attorney in your state.