By: Benjamin J. Freeman, Attorney at Law—
Muncie, IN—Drafting a Will isn't often a topic people enjoy discussing. Many find it to be morbid and depressing. However, if you own property, have children, or wish to support charities, estate planning is a necessity. Nevertheless, many people put off this important task in favor of other endeavors.
Many assume that, if they die without a will, their property will automatically pass to their spouse or their children. This is not exactly the case. In Indiana, when a person dies intestate (meaning without a Last Will and Testament), it falls to government to decide how their property will be distributed and who will be in charge of seeing that the distribution takes place. Indiana has codified its intestate succession law in Indiana Code §29-1-2-1. You can access the full code section here. The code section is complicated and attempts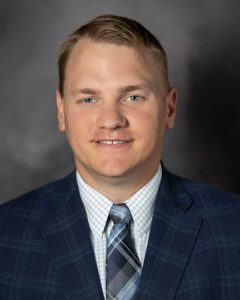 to deal with all possible family relationships and scenarios. In most cases, an estate will be split among more than one heir; sometimes including minor children.
A simple Last Will and Testament is a basic building block of the estate planning process and can solve the potential issues created by the intestate succession statutes. Spouses with children can each execute a Will which leaves their property to the other spouse. In the event the other spouse is not living, the property can then be left to their children, other relatives or any other way desired. A Will can even contain a trust established for the benefit of children or grandchildren.
Parents may also designate in a Will a trusted relative or friend to become the legal guardian of any child(ren) following the death of the parents. This provides peace of mind to the parents and likely ensures the most stable transition for the children in the event of a tragedy.
For older couples, those without children, or single individuals, a Last Will and Testament can facilitate other giving options not available through intestate succession. A Will can provide for a gift to a charity. A Will can set up a scholarship fund, leave property to a close friend or caregiver, and can provide for a distant relative that would not otherwise inherit under the intestate succession statutes. The simple truth is that a Last Will and Testament provides planning options that are not otherwise available.
Once you understand where your property is going, whether by virtue of a Will or by intestate succession, you might wonder how it gets where it needs to go. If an estate is necessary, it must be administered by someone. If you die without a Will, that person is determined by statute. If you have a Will, you get to choose your personal representative. A Will gives you the ability to choose a person you trust to carry out your final wishes.
Proper estate planning is essential for anyone desiring to provide for loved ones after his or her death. Whether you are a millionaire or are just getting your young family's finances off the ground, speaking with an estate planning attorney is an important first step in the estate planning process. Beasley & Gilkison, LLP has six estate planning attorneys available to discuss your personal situation and determine the best estate plan to meet your needs. Do not let this important task pass you by.
About the author: Benjamin J. Freeman is a graduate of Jay County High School, Ohio Northern University, and the University of Dayton School of Law.
About Beasley & Gilkison
We listen, analyze your unique situation, and prepare a course of action that best fits your needs. Contact one of our attorneys to schedule a consultation, or for more information, call 765-289-0661 or visit our Facebook page .
Beasley & Gilkison, Muncie's trusted attorneys for over 120 years.
This article is made available by the lawyer, law firm, or publisher for educational purposes only to give you general information and a general understanding of the law, not to provide specific legal advice. By using this site you understand that there is no attorney client relationship between you and the attorney, law firm, or publisher. The information provided should not be used as a substitute for competent legal advice from a licensed professional attorney in your state.