By: Ben Freeman, Attorney at Law—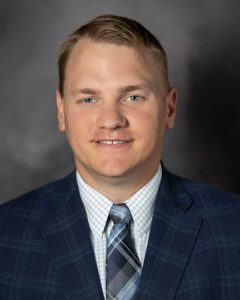 Muncie, IN—The familial relationship is complex and sometimes necessitates the involvement of the court. "Family law" is a function of the state government and refers to the rules by which the state regulates the creation, maintenance and dissolution of the family unit. Family law is most commonly associated with divorce, child custody, and child support. Divorce, custody and child support proceedings make up the majority of a family law attorney's practice. However, the practice of family law encompasses many types of legal proceedings, including the following:
Divorce: The process by which the state dissolves a marriage and restores married persons to unmarried individuals. It also involves the division of marital property and debts between the parties.
Child Custody, Support & Parenting time: The process to determine how parents, whether divorcing or never married, will care for, pay for, and spend time with their children.
Paternity: The procedure for determining the father of a child born out of wedlock. It will also include the determination of custody, support, and parenting time.
Antenuptial Agreements: A contract, entered into prior to marriage, which determines how assets will be distributed in the event of divorce or death.
Adoption: The process for permanently adding a child or adult into your family along with all rights and responsibilities for the care of the child.
Emancipation: The ending of child support for an adult child or a child that is in the military or self-supporting.
Post-Secondary Support: Determining the amount of college expenses a parent will pay for a child following a divorce or paternity action.
Relocation: Procedural steps necessary to inform parents and the court that a custodial parent is moving to a new location.
Guardianship: A proceeding to appoint a person to make legal and healthcare decisions for a minor or adult who is unable to make those decisions on their own.
Child In Need of Services (CHINS): Legal proceedings, instituted by the State of Indiana, to determine whether a child has been neglected or abused and to decide what steps should be taken to protect the child.
Most legal proceedings can seem impossible to deal with.  It helps to have some understanding of the process. Next month, we will break down the divorce process to provide some insight into the procedure.
Ben Freeman is one of four family law attorneys at Beasley & Gilkison, LLP.
https://www.facebook.com/beasleygilkison/