Attorney at Law – Partner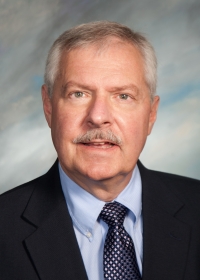 Beasley & Gilkison, LLP
Mutual Bank Building
Suite 200
110 East Charles Street
P.O. Box 1648
Muncie, Indiana 47308
Phone: (765) 289-0661
FAX: (765) 282-4966
hughes@beasleylaw.com
Areas of Practice
Business Organization, Planning and Transactions
Real Estate, Land Use and Environmental Law
Banking and Creditors Rights
Education and Government
Education
Johns Hopkins University, Baltimore, Maryland, 1969 – A.B.
Duke University School of Law, Durham, North Carolina, 1972 – J.D.
Bar Admission
Professional Affiliations
Muncie Bar Association, Member (President, 1989-1990)
Indiana State Bar Association, Member
NSBA Council of School Attorneys
Indiana Council of School Attorneys
Phi Delta Phi Law Fraternity
Community Involvement & Public Service
MutualFirst Financial, Inc. and MutualBank, Director
Muncie Action Plan, Board of Directors
Maxon Fund, Advisory Board
Muncie Rotary Club, Member
Ball State University, Adjunct Faculty, Urban Planning Law: Fall 2018
Huffer Memorial Children's Center, Past President
Muncie Symphony Orchestra, Past President
America's Hometown Band, Member
Indiana Republican Convention, Delegate: 1984, 1994-2002
Jaycees International (JCI) Senator #37862
St. Mary Parish Catholic Church, Member
Reported Cases
Lakeview Country Club, Inc. v. State Board of Tax Commissioners, 565 N.E.2d 392 (Ind. Tax 1991).
Board of School Trustees v. Barnell, 678 N.E.2d 799 (Ind. App. 1997).
Thomas v. Blackford County Area Board of Zoning Appeals, 907 N.E.2d 988 (Ind. Sup. Ct. 2009).