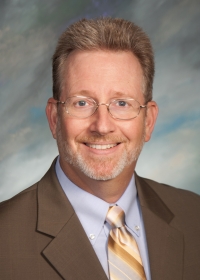 April 14, 2016 – Mark A. Ervin, partner at Beasley & Gilkison LLP, presented the program "How Foundation Boards and Campus Presidents Can Take Their Foundations to the Next Level" at the 20th Annual Foundation Leadership Forum sponsored by the Association of Governing Boards of Universities and Colleges.  The three-day Forum, held in Los Angeles this past January, featured university leaders from across the country in an exchange of ideas on a wide range of topics.
Mr. Ervin, who chairs the Board of the Ball State University Foundation, presented along with Cheri´ E. O'Neill, President and CEO of the Ball State University Foundation, W. Kent Fuchs, President of the University of Florida, and Scott G. Hawkins, Chair of the University Florida Foundation.  Their program, before more than 500 attendees, focused on collaboration and strengthening the working relationship between university leadership and foundation boards.  Ball State University Foundation's website is at http://cms.bsu.edu/giving/bsufoundation.
Mark previously served as Secretary and Vice Chair of the BSU Foundation and was a member of the university's Alumni Council from 1996 to 2007, serving as its president in 2006.  Mark is immediate past chair of the Community Foundation of Muncie and Delaware County and a member of the board of the Muncie-Delaware County Chamber of Commerce.  He is a Ball State and Indiana University School of Law graduate and has practiced with Beasley & Gilkison LLP since 1995.